Restaurant SKAPTO Sofia Iskar 11A
Ресторант Скапто София Искър 11А
Restaurant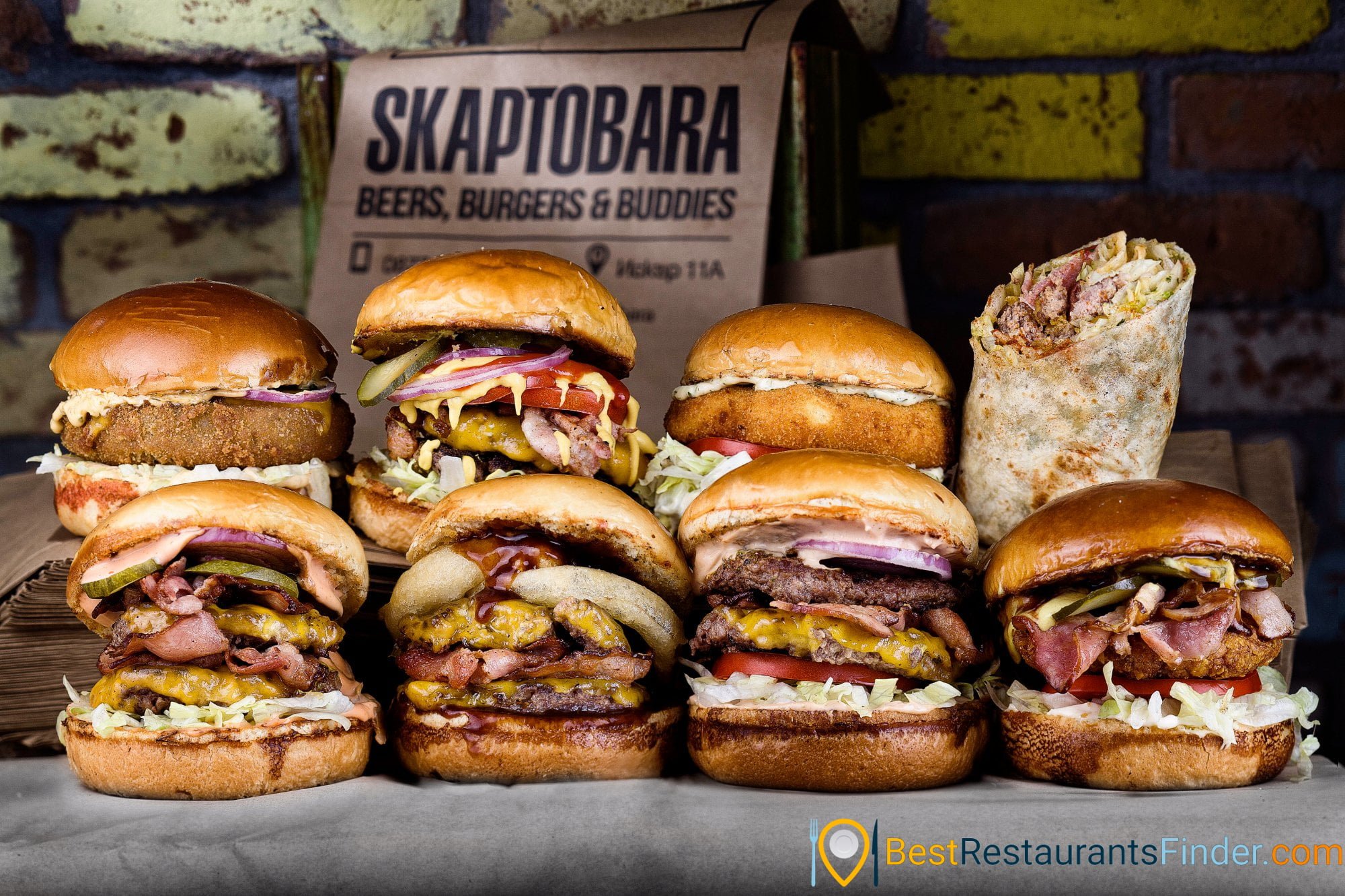 Features
WiFi, Credit and Debit Cards accepted, Air conditioning
Price range per person
10$ - 25$
Restaurant SKAPTO Sofia Iskar 11A
Skapto, our first and most prominent advertisement, was released to the public in 2013.
Skapto was born in 2013 with a simple idea that turned into a mission – to have a place in the city without unnecessary pretentiousness, without excesses, in general. A place where people feel more themselves.
fresh, never frozen, 100% beef mince;
homemade bread rolls;
potatoes cut by hand;
homemade blends of sauces and spices;
specially selected selection of beers;
But our smile is the most expensive ingredient. We always have from her. This is Skapto – a place for burgers, beers and friends. No exceptions.
What a location that is, too. You had already taken in the warm, bright brilliance of Iskra before you ever entered (meaning Spark). She is our inspiration and our promise to work hard to make you happy, or as she is more frequently called, the Girl in the Yellow Dress. in all that we do. Always.
Now that you've already set down, you can comfortably lose yourself in the cozy blend of scrumptious burgers, hand-picked beers, and buddies-to-be-made around you if the weather is nice and the garden is open.
By the time we wave you off, you will have come to understand that our pledge is more than just empty words; it is a deliberate and thoughtful flow of nothing cliche or uninteresting. Flow just for the purpose of making you joyful.
So, come to restaurant Skapto Iskar 11A, hang out, have fun, play about, and grin. Isn't that the main point of it all?
Monday
11:30 am - 10:30 pm
Tuesday
11:30 am - 10:30 pm
Wednesday
11:30 am - 10:30 pm
Thursday
11:30 am - 10:30 pm
Friday
11:30 am - 10:30 pm
Saturday
11:30 am - 10:30 pm
Sunday
11:30 am - 10:30 pm
Restaurant SKAPTO Sofia Iskar 11A Reviews
To rate this restaurant just click on the amount of stars you would like to give.
Total Detailed Review Rating