Restaurant Nislijska Mehana
Restoran Nišlijska mehana
Restaurant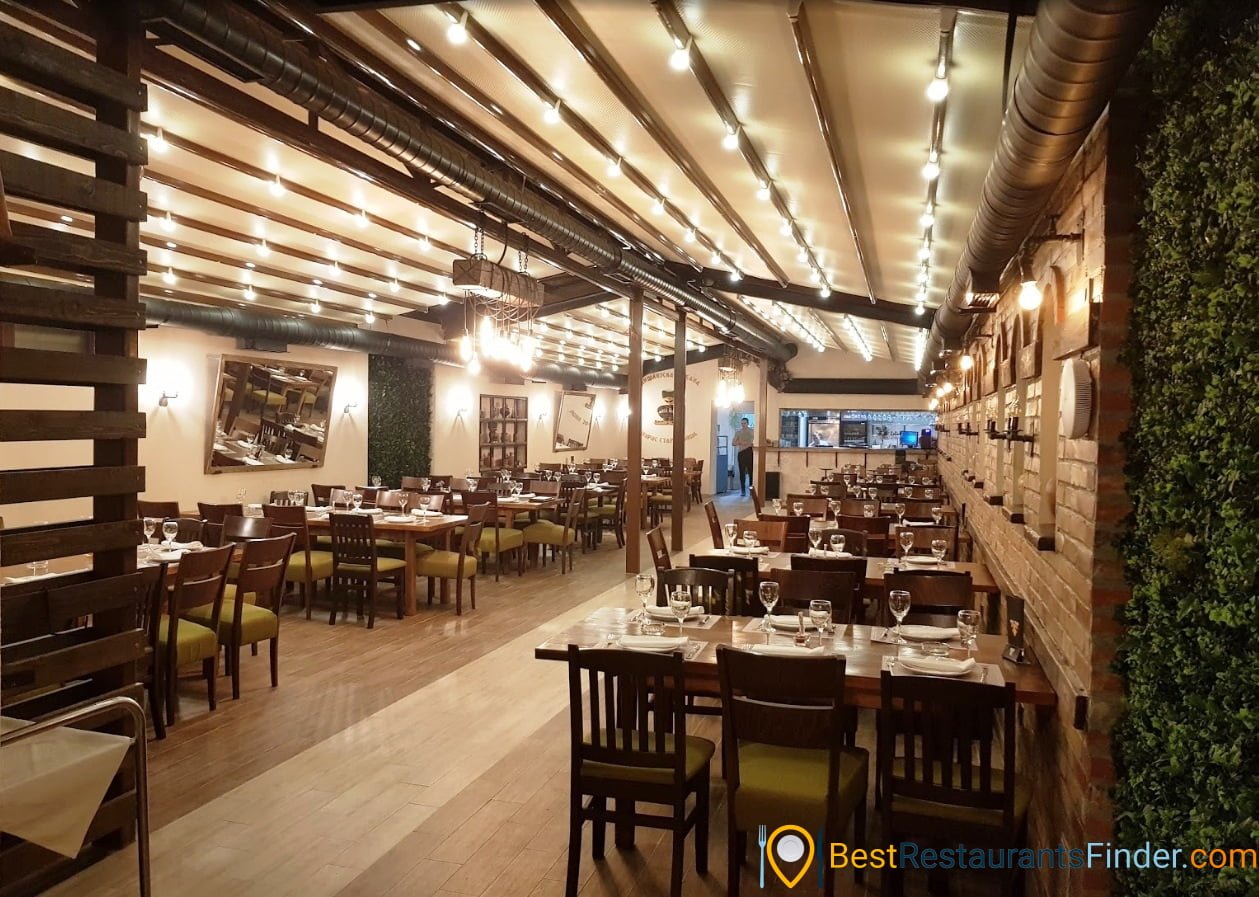 Features
Credit and Debit Cards accepted, Garden/Terrace/Outdoor seating, Air conditioning
Price range per person
10$ - 25$
Restaurant Nislijska Mehana
Restaurant Nislijska Mehana, located in the center of Nis, officially started its operation on May 9, 1994. years. Already in the summer of the same year, it became one of the most favorite meeting places of all Niš residents, and over time it reached and maintained the status of the most visited tavern in Niš.
In a real home environment, the tavern has an internal capacity of 90 seats and a summer garden with a capacity of 30 seats (entrance from Prvomajska), as well as another 110 seats in the new part (entrance from Kralja Stefana Prvovenčanigo Street).
In addition to standard dishes, roasting under the stove and specialties from the grill, in accordance with the tradition of more than a quarter of a century, we also prepare old Serbian dishes that have already been somewhat forgotten. Numerous satisfied users have accustomed us to praise and recognition just as we have accustomed them to the high and personalized quality of our products and services. Among other things, the BBC recommends us as one of the four restaurants in Serbia where the best food is served, and the world-famous travel portal TripAdvisor has awarded us the "Certificate of Excellence" for five years in a row because, as they say, we make people happy with our activities.
Together with guests who are excellent connoisseurs of the real Nis pub spirit, we have set high standards for enjoying food, wines, socializing, music… that is, in the authentic bohemian atmosphere for which we have long been recognized internationally. Restaurant Nislijska Mehana team of over 30 top hospitality workers, with a strict selection of the best quality suppliers, with their knowledge of cooking and serving, along with kindness and the famous Nis hospitality, happily fulfills the demanding requirements of even the most discerning guests.
On top of everything, in these extraordinary circumstances, in order to preserve the health of our fellow citizens, we are organizing the delivery of mechana specialties with the "smell and taste of old Nis" to your home address. 
Let all the senses enjoy!
WHY CHOOSE Restaurant Nislijska Mehana?
The widest selection of all kinds of drinks and food served in the traditional way, with the spirit of Niš and the hospitality that only the south of Serbia has
All food is prepared in accordance with the HACCP standard with maximum hygiene at every point in the process of food production and transportation
Always fresh and delicious food prepared by chefs with many years of experience. 
In one place – the smell, taste and soul of old Nis.
Tuesday
9:00 am - 11:00 pm
Wednesday
9:00 am - 11:00 pm
Thursday
9:00 am - 11:00 pm
Saturday
9:00 am - 11:00 pm
Restaurant Nislijska Mehana Reviews
To rate this restaurant just click on the amount of stars you would like to give.
Total Detailed Review Rating